Subscribers Newsletter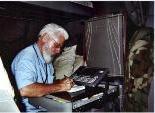 Worldly, Unholy, Avant-Garde, Social-Distancing and Abominable Bishops
Any Bishop that stops all public worship and denies Eucharist to his sheep is a disgrace to the Church and an abomination before God.
Vic Biorseth, Saturday, May 23, 2020
https://www.catholicamericanthinker.com
The Fish Rots from the Head is an old saying; corruption flows down hill. From father to son; from mother to daughter; from Pope to Bishop; from Bishop to Priest, from Priest to Laity. And from teacher to student, from journalist to reader; from employer to employee. Lately we have been watching the secular unraveling of the tangle of lies revealing how corruption in our own American government flowed from a President to the Political Parties, and from them, through all three branches of government; through all of their Soviets (Bureaucracies), and on down to the no longer represented or Constitutionally protected American citizenry.
Continue Reading at: Abominable-Bishops
Do Not Respond To This Automatic Email.
Reply to this article at Abominable-Bishops Comments
Find ALL SITE articles at: The Catholic American Thinker CONTENTS.