Subscribers Newsletter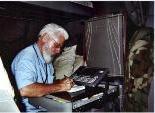 The Absolute Arrogance of the Anti-Trump Left
Absolute Arrogance and Certainty of Position is now the Hallmark of the Deep State Shadow Government, and the Deep Church Shadow Magisterium.
Vic Biorseth, Tuesday, April 17, 2018
https://www.catholicamericanthinker.com

Absolute arrogance is the most disgusting attribute of the Left.

It's the absolute arrogance, even more than all the lies and all the deception, and all the false facades of their phony assumed mantles of honesty, honor, integrity, patriotism, decency and propriety. The arrogant adulation of themselves and of each other. Their certainty that they will never be indicted or prosecuted for any of their crimes, and even that their crimes are not really crimes at all. Their erroneous "knowledge" that Equality Before The Law does not apply to them, because they are so damned special.

The seemingly universal Leftist sense of superiority is revolting.

Continue Reading at: Absolute-Arrogance
Do Not Respond To This Automatic Email.
Reply to this article at Absolute-Arrogance Comments
Find ALL SITE articles at: The Catholic American Thinker CONTENTS.