Subscribers Newsletter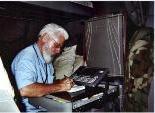 Our Alien Millennial Generation, Opposing All That We Stand For.
Just try to explain American History, or Freedom, or Equality, or Jesus Christ, to any Alien Millennial, and just watch him get all Offended.
Vic Biorseth, Friday, January 26, 2018
https://www.catholicamericanthinker.com

It's like they are not ours; they were not raised by us. It's like they just landed from another planet or something. That's what public education has done to them, and, worse, that is what advanced college education has made of them.

Continue Reading at: Alien-Millennial
Do Not Respond To This Automatic Email.
Reply to this article at Alien-Millennial Comments
Find ALL SITE articles at: The Catholic American Thinker CONTENTS.