Subscribers Newsletter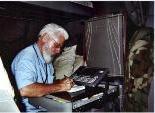 Alinskyianism: Organizational Activism for Societal Destruction.
Alinskyianism is the "Religion" that pretends to be Organizing To Uplift Man, but in reality is Organizing to Corrupt and Destroy All Existing Human Social Institutions.
Vic Biorseth, Thursday, February 22, 2018
https://www.catholicamericanthinker.com

Parents should take alarm when any child announces a decision to become an "Activist" or an "Organizer" to change the world for the better. They may be being seduced by the evils of Alinskyianism, unknowingly, having been fooled by its outward false pretenses. Think of Alinskyianism as an evil cult. And what is the true goal of Saul Alinsky Activism and Community Organizing?

Continue Reading at: Alinskyianism
Do Not Respond To This Automatic Email.
Reply to this article at Alinskyianism Comments
Find ALL SITE articles at: The Catholic American Thinker CONTENTS.