Subscribers Newsletter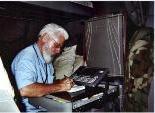 Alinskyite Dolan: Anti-American American, Anti-Catholic Cardinal.
Cardinal Timothy Dolan may be the perfect Undercover Alinskyite Anti-Institution Subversive Radical Marxist Revolutionary.
Vic Biorseth, Saturday, March 18, 2017
www.CatholicAmericanThinker.com
If you read Alinsky's Rules For Radicals you learn to recognize the inside-the-system subversive Marxists among us. Madam Hillary wrote her thesis on how to do it; Comrade Obama (peace be upon him) actually did it, and taught it to others before he got inside the Presidency and actually "organized" for revolution from America's top spot. The whole Washington "Establishment" is deeply infested with it, and possibly even controlled by it.
Continue Reading at: Alinskyite-Dolan
Do Not Respond To This Automatic Email.
Reply to this article at Alinskyite-Dolan Comments.
Find ALL SITE articles at: The Catholic American Thinker CONTENTS.