Subscribers Newsletter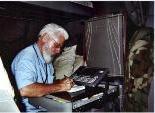 America Hatred is not natural; it is learned, acquired and trained behavior.
Academia, the Marxocrat Party and the Fake News Media are all steeped in America Hatred. So much so that they actually promote and sponsor deadly violence against America.
Vic Biorseth, Monday, July 31, 2017
https://www.catholicamericanthinker.com

Anti-American, pro-Marxist Progressiveism, in Politics, was first born of Teddy Roosevelt. It was all wrapped around the notion that the People and the organization of their Constitutional Republic were "the Problem", and that wiser and more powerful government was "the Solution".

It wasn't hatred yet; it was a misplaced sense of needed correction.

Continue Reading at: America-Hatred
Do Not Respond To This Automatic Email.
Reply to this article at America-Hatred Comments
Find ALL SITE articles at: The Catholic American Thinker CONTENTS.