Subscribers Newsletter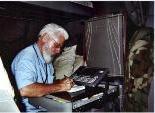 The America that Was versus the America we were Becoming, Pre-Trump.
America as Constituted was unique in all the world; Unconstitutional and Illegal Political Party Politics are working to make us the same as all the world.
Vic Biorseth, Monday, February 17, 2020
https://www.catholicamericanthinker.com
Thank God President Trump is not a political party animal.
I keep saying that all of America's moral, political, economic, military, foreign policy, domestic policy, etc., - all of America's problems - are born, grown, multiplied and metastasized by and through the continually changing, unconstitutional from the beginning, Political Parties.
Continue Reading at: America
Do Not Respond To This Automatic Email.
Reply to this article at America Comments
Find ALL SITE articles at: The Catholic American Thinker CONTENTS.