Subscribers Newsletter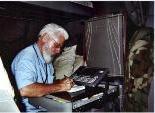 American Foreign Policy: what it was, what it is, what it should be.
Obamunists and Marxocrats turned American foreign policy into an absolute travesty.
Vic Biorseth, OWM; Thursday, July 31, 2014
https://www.catholicamericanthinker.com/
Who said the Cold War was over? Who said Communism was dead? Who said Marxism was no longer any threat to anyone? The Berlin Wall coming down was a temporary, if you will, ideological victory. The collapse of the Soviet Union was a temporary, if you will, economic victory.
But the evil ideologies behind all that didn't go anywhere. Marx's ideologies, and those they spawned - Marxism, Communism, Socialism, Fascism, Naziism, Controlled Economyism, Big Governmentism, Democrat Partyism - still exist, are as strong or

(Continue Reading at Original Source: American Foreign Policy).
Do not reply to this automatic email.
Respond to this article at the actual article:
Respond to American Foreign Policy