Subscribers Newsletter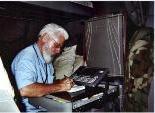 American Unconstitutionalism in the Constitutional Government.
Rush Limbaugh is Mistaken about our 242 year history of Constitutional Rule-of-Law. Close, but no cigar. All three branches have violated the Constitution and their oaths of office with impunity, and they just keep doing it. American Unconstitutionalism now rules us.
Vic Biorseth, Thursday, February 08, 2018
https://www.catholicamericanthinker.com

Rush, as you know, or as you should know, is rarely wrong about anything. He is one of the few talk-show hosts or political commentators who makes predictions, and his predictions always turn out to be prescient. His predictions always turn out to be right on the money.

Continue Reading at: American-Unconstitutionalism
Do Not Respond To This Automatic Email.
Reply to this article at American-Unconstitutionalism Comments
Find ALL SITE articles at: The Catholic American Thinker CONTENTS.