Subscribers Newsletter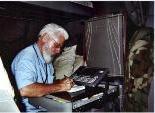 Amnesty Schmamnesty! Feelings are feelings and the law is the law.
"Feelings" and "Values" and "Who We Are" and other Freudian-Marxian tricks are not the law, and they do nothing for National Security other than to harm it.
Vic Biorseth, Sunday, February 26, 2017
https://www.catholicamericanthinker.com
Feelings and law do not mix. Feelings are subjective and not objective; the law is objective and not subjective. Feelings are temporary, they come and they go. The law is real; the law is fixed; the law is permanent. It is law that gives society stability and order. Not feelings.
Continue Reading at: Amnesty-Schmamnesty
Do Not Respond To This Automatic Email.
Reply to this article at Amnesty-Schmamnesty Comments.
Find ALL SITE articles at: The Catholic American Thinker CONTENTS.