Subscribers Newsletter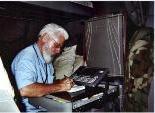 Our Anti-American Government, defending our enemies, opposing us.
The Obamunist Regime and the Marxocrat Party act like Defense Attorneys for Islam, Marxism and Immorality, and like Prosecuting Attorneys of White Christian Heterosexual Men.
Include the American Constitution in that last list.
Vic Biorseth, Wednesday, June 15, 2016
https://www.catholicamericanthinker.com/
What's wrong with being a white, Christian, heterosexual man?
Everything, apparently. All the evils of the world are laid on us. Ask the media. Ask any academic. Ask a "scientist". Ask celebrity and entertainment. Ask the Court, the Congress, the President. Ask Madam Hillary or Comrade Bernie.
(Continue Reading the Whole Article at Anti-American-Government)
Do not reply to this automatic email.
Respond the original article at: Anti-American-Government Comments.
Find ALL articles at: The Catholic American Thinker CONTENTS.