Subscribers Newsletter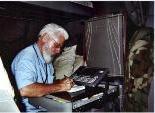 Anti-Civilization Factions of Multiculturalism and Diversity.
All the Soros-Funded, Alinsky-Organized Factions of Street Demonstrators, Marching Themselves and Human Civilization into Hell. Under the false facade of Global Unity and Love, they divide, and splinter, and sow hatred.
Vic Biorseth, Tuesday, February 06, 2018
https://www.catholicamericanthinker.com

Despite all the beatific smiles of the "Inclusive" clergy and despite the all lovers of Diversity and Multiculturalism, we are not all the same.

We are all made in God's image, yes, but the Devil does his work. Give the Devil his due. Many of us, perhaps even most of us, may be evil. To pretend otherwise and just jump in the pool with everyone is folly. It puts not only your life, but your immortal soul at risk.

Continue Reading at: Anti-Civilization
Do Not Respond To This Automatic Email.
Reply to this article at Anti-Civilization Comments
Find ALL SITE articles at: The Catholic American Thinker CONTENTS.