Subscribers Newsletter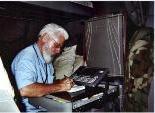 The Rise of the Anti-Culture; the Anti-Church and the Anti-State.
While responsible "Leaders" look the other way, or pretend not to see, The World is taking all good institutions down from the inside. That is what the new Anti-Culture is all about.
Vic Biorseth, Monday, May 01, 2017
https://www.catholicamericanthinker.com
Divide and Conquer.
That is the evil stratagem behind America's clearly unconstitutional and illegal Separation of Church and State Court-Legislated "Law", an evil seed that is now bearing culturally poisonous fruit.
America, and right behind it, the rest of the civilized world, is being systematically deconstructed because precisely what Jefferson warned about is now happening: Good men are doing nothing to stop it.
Continue Reading at: Anti-Culture
Do Not Respond To This Automatic Email.
Reply to this article at Anti-Culture Comments.
Find ALL SITE articles at: The Catholic American Thinker CONTENTS.