Subscribers Newsletter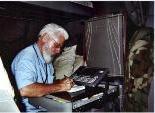 Anti-racism racism, anti-sexism sexism, anti-taxing taxes, etc., etc., etc.
We are now ruled by anti-discrimination discrimination, anti-spending spending, and, we may as well face it: anti-reality reality.
Vic Biorseth, Saturday, November 25, 2017
https://www.catholicamericanthinker.com

We have talked about the false educational indoctrination of the "White Privilege" anti-American massive social lie. It was designed, by anti-Americans, to induce an unnatural sense of racial guilt in White America, and to make people of color unnaturally and perpetually angry toward White America. And we have identified this "White Privilege" lie as just another of the many many, Cultural Marxist political lies aimed at eventually taking America down, from the inside.

Continue Reading at: Anti-Discrimination-Discrimination
Do Not Respond To This Automatic Email.
Reply to this article at Anti-Discrimination-Discrimination Comments
Find ALL SITE articles at: The Catholic American Thinker CONTENTS.