Subscribers Newsletter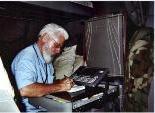 The Swamp Fights Back: Never Underestimate Deep Marxist Muck.
Antitruth creates convenient but false and temporary Comfort-Zones. Truth may be temporarily inconvenient and uncomfortable, but is the only Permanent Natural Happiness.
Vic Biorseth, Sunday, June 18, 2017
https://www.catholicamericanthinker.com
The goal of Antitruth, or Satan, is to present an alternative to Truth and have it be recognized as true by man. To create a believable alternative reality, and move mankind into it. To thwart Truth, promoting falsehood.
Truth, on the other hand, already exists, and mankind is already in it.
Continue Reading at: Antitruth
Do Not Respond To This Automatic Email.
Reply to this article at Antitruth Comments
Find ALL SITE articles at: The Catholic American Thinker CONTENTS.