Subscribers Newsletter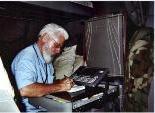 Bedroom Laws: Making Abomination Legal by Violating Subsidiarity.
Under the mask of "getting government out of the bedroom" the champions of abomination put the federal government in charge of your bedroom.
Vic Biorseth, Thursday, June 08, 2017
https://www.catholicamericanthinker.com
In the Abortion In America page we went into the details of how evil deceivers sitting on the Supreme Court obfuscated facts and manipulated the law to legally bless abomination. There we quoted the infamous words of Justice Douglas, "specific guarantees in the Bill of Rights have penumbras, formed by emanations from those guarantees that help give them life and substance."
Continue Reading at: Bedroom-Laws
Do Not Respond To This Automatic Email.
Reply to this article at Bedroom-Laws Comments
Find ALL SITE articles at: The Catholic American Thinker CONTENTS.