Subscribers Newsletter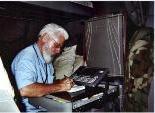 Dr. Ben Carson, Champion of God, Family, Country and Decency in Government.
Ben Carson can return America to being a Constitutional Republic once again.
Catherine DeMerritt, Monday, August 17, 2015
https://www.catholicamericanthinker.com/
There is one candidate that stands above all others, especially the other two non political candidates--one whom is Trump. Dr. Ben Carson is second in the polls to Trump. Why he is not in first place only God knows and I think He is not pleased about it, because Ben Carson loves God a lot. So much so that he prayed--as he did before each and every operation he performed as a surgeon for 0ver 25 years, "lord if you want me to run for president, take me by the collar and tell me." See, people everywhere was urging him to run but he didn't want to. He was looking forward to retiring and finally learning to play the piano and play more pool! But God did "grab him by the collar" and Ben Carson knew he had to to this, because he loves America and knew with God's help and Presence he might be able to turn this country around. With God's help, he would do all he could that the people allowed him to do. I believe he has the intelligence and is a quick learner and that the methods he used to become a neurosurgeon can apply to him learning to run a country.

(Continue Reading at Original Source: Ben Carson).
Do not reply to this automatic email.
Respond to this article at the actual article:
Respond to Ben Carson.
Find related articles at: The Submitted Article Pages.
Find ALL articles at: The Catholic American Thinker CONTENTS.