Subscribers Newsletter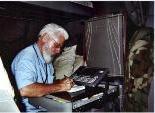 Billboard America v Real America, and Billboard Catholicism v Real Catholicism.
Advertising is Propaganda. Political Advertising is conquering America, and now, it's conquering the Church, too.
Vic Biorseth, Wednesday, March 09, 2016
https://www.catholicamericanthinker.com/
This was inspired by another Vortex episode by Michael Voris, titled Billboard Catholicism. In past episodes, Michael showed that there is a "Mainstream" Catholic news media, and that it is similar to the American Mainstream News Media in that it slants news to suit the opinions of its owners, in their case, various Catholic Bishops.
We should not be surprised at this. We have already seen that Catholic education has been infected with un-Catholic (to put it kindly) indoctrination masquerading as education, the same as public education and secular university education. And we have seen that the American Bishops appear to be organized into an "Establishment" political organization, similar in appearance and performance to our "Establishment" secular Political Parties.
(Continue Reading the Whole Article at Billboard-America)
Do not reply to this automatic email.
Respond the original article at: Billboard-America Comments.
Find ALL articles at: The Catholic American Thinker CONTENTS.