Subscribers Newsletter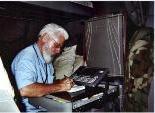 Induced "Black Privilege" and Racist Anti-White Anti-Americanism.
How Marxist-induced "Multiculturalism" actually alienates and splits us all apart while pretending to unite us all together.
Vic Biorseth, Tuesday, December 27, 2016
https://www.catholicamericanthinker.com/
The hidden goal of the treacherous, barely hidden Cultural Marxism that is steadily destroying Western Civilization is psychologically induced class warfare. To make Western nations destroy themselves, or to at least weaken them by inciting endless internecine strife and conflict. A difficult task, in any nation (like the USA) whose Constitution prohibits protected social classes or any form of nobility. The USA has no classes, so, in the USA, the Cultural Marxists make classes, and set them against each other.
(Continue Reading the Whole Article at Black-Privilege)
Do not reply to this automatic email.
Respond the original article at: Black-Privilege Comments.
Find ALL articles at: The Catholic American Thinker CONTENTS.