Subscribers Newsletter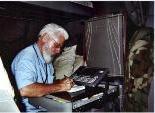 The Blessing of Age: It is good to not be young today.
I give thanks for the blessing of age every time I look at the young, and see their aimlessness, pointlessness, purposelessness, and unjustified general anger.
Vic Biorseth, Wednesday, November 08, 2017
https://www.catholicamericanthinker.com

That is of a general rule, not an overarching, all encompassing one, as I do see plenty of what I hope are good, well directed young people in Church every Sunday and Holy Day. But they (perhaps like we) are a minority in the larger population. Most of today's "Millennials", and now their offspring, what there is of it, are so steeped in error in so many areas of knowledge and the living of life as to not know up from down.

Continue Reading at: Blessing-of-Age
Do Not Respond To This Automatic Email.
Reply to this article at Blessing-of-Age Comments
Find ALL SITE articles at: The Catholic American Thinker CONTENTS.