Subscribers Newsletter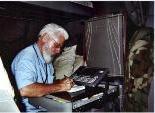 Breaking-Taxation: Ending all taxes on all Private Property, including Income.
And if your income is not your private property, then, whose is it? Ending all unrepresentative, regulatory and unconstitutional taxes.
Vic Biorseth, Friday, April 29, 2016
https://www.catholicamericanthinker.com/
Our Founding Fathers would role in their graves if they saw our convoluted, corrupted and thoroughly Marxist Re-distributional tax system as it exists today. They would have held any kind of tax on any kind of private property to have been anathema.
What they were establishing, in establishing America, was the exact opposite: the ability of the family to run itself unhindered, unrestricted, unregulated and untaxed. That means, the family and the family alone would run the family house, the family farm, the family inn, the family business of any kind, and mind their own business, without interference from government.
That's what Liberty means.
That's what Pursuit of Happiness means.
(Continue Reading the Whole Article at Breaking-Taxation)
Do not reply to this automatic email.
Respond the original article at: Breaking-Taxation Comments.
Find ALL articles at: The Catholic American Thinker CONTENTS.