Subscribers Newsletter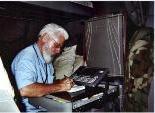 CINOs and RINOs and Globalists: Oh my!
CINOs (Catholic In Name Only) and RINOs join Marxists and Globalists in their dismantling project aimed at Church, America and Nations.
Vic Biorseth, Friday, November 15, 2019
https://www.catholicamericanthinker.com
If there is anyone more disgusting and revolting to Truth than a RINO Senator or Congressman, it is a CINO (Catholic In Name Only) Bishop. A namby-pamby Bishop, devoid of boldness and zeal for the Truth, lukewarm and disgusting in his go-along to get-along acquiescence with abomination, sympathetic and "listening" to heretics and opposition to Catholic doctrine, accommodating to "Democratic" lay changes to liturgy and doctrine.
Exhibiting a weak-kneed lack of manly authority, inducing us to vomit.
Continue Reading at: CINO
Do Not Respond To This Automatic Email.
Reply to this article at CINO Comments
Find ALL SITE articles at: The Catholic American Thinker CONTENTS.