Subscribers Newsletter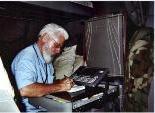 On the California Secession Movement: Hold the Yippees and Yahoos.
A California Secession should be put down as was the Democrat South after the Civil War. Per Amendment XIV, "Rebels" could never vote or hold elective office again.
Vic Biorseth, Sunday, March 05, 2017
https://www.catholicamericanthinker.com
Everybody knows how screwy state and local governments are in California. And everybody knows how the general population of California feels towards America, the Constitution, and the rest of us. Their chief Hollywood "spokesmen" prove it with every red-carpet event, every gala awards ceremony, every time any puffed-up self-important celebrity gets in front of a microphone. And Californians prove it with their votes in every election.
Continue Reading at: California-Secession
Do Not Respond To This Automatic Email.
Reply to this article at California-Secession Comments.
Find ALL SITE articles at: The Catholic American Thinker CONTENTS.