Subscribers Newsletter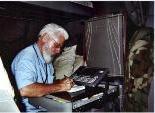 On the Social Affects of Roman Catholic Clerical Faggotry.
As Catholic Clerical Faggotry eats away at the Church from the inside, "Cultural Marxism" works to destroy decency and cohesiveness in all of Western Civilization, from the inside.
Vic Biorseth, Tuesday, October 24, 2017
https://www.catholicamericanthinker.com

Every Catholic needs to take a deep breath and look at this, and see it for what it is. This is at the core of all of our social problems. This is at the heart of all that is wrong in Western Civilization. If the Church goes astray, the world goes astray with it. When the Church points in the wrong direction, much or most of the Catholic world goes there, and the rest of the "decent" world is automatically prompted in that direction.

Continue Reading at: Catholic-Clerical-Faggotry
Do Not Respond To This Automatic Email.
Reply to this article at Catholic-Clerical-Faggotry Comments
Find ALL SITE articles at: The Catholic American Thinker CONTENTS.