Subscribers Newsletter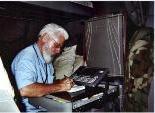 Update: On the Origin and Destiny of the American Catholic Identity Crisis.
Update: The ongoing 50+ year American Catholic identity crisis was born of a split between the Magisterium who protected it, and the academics who taught it.
Vic Biorseth, Friday, May 15, 2015
https://www.catholicamericanthinker.com/
This is an update added to the end of the article. 1968 was a big year for the advance of Communism, and for the decline of America, as Constituted. It may have been almost as pivotal as 2015-16, and what's going on right now.

(Continue Reading at Original Source: Catholic Identity Crisis).
Do not reply to this automatic email.
Respond to this article at the actual article:
Respond to Catholic Identity Crisis.