Subscribers Newsletter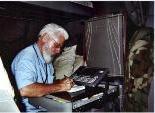 The "Top Down" Catholic Revolution by Bishops Against Established Church Doctrine.
The "Bottom Up" Catholic Revolution by Laymen Supporting Established Church Doctrine.
Vic Biorseth, OWM; Friday, November 07, 2014
https://www.catholicamericanthinker.com/
We have talked about the goings on at the recent Synod on the Family and the way many (most?) Bishops successfully fought to keep their shameful remarks hidden from the public. Most of the work of this Synod was done in the dark, so that the shamefulness of the Bishop's radically changing positions on ancient, originally established Church doctrine could not be seen in the full light of day.

(Continue Reading at Original Source: Catholic Revolution).
Do not reply to this automatic email.
Respond to this article at the actual article:
Respond to Catholic-Revolution.