Subscribers Newsletter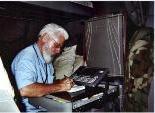 Catholic Simplicity Versus the the Super Complexified World.
Recognizing the glory of God and the sweet smell of incense is so simple it offends the ungodly mind. Most will always prefer accommodation with the world to Catholic Simplicity.
Vic Biorseth, Friday, July 14, 2017
https://www.catholicamericanthinker.com

Catholic Evangelization is not supposed to be so complicated as to require all these multiple efforts to teach us how to do it, and all these major Parish, Diocesan, National and even Global programs to get us all enthused and committed and acting. It is simplicity itself. Let me quote Michael Voris in the latest Vortex, titled It's as simple as this:

Continue Reading at: Catholic-Simplicity
Do Not Respond To This Automatic Email.
Reply to this article at Catholic-Simplicity Comments
Find ALL SITE articles at: The Catholic American Thinker CONTENTS.