Subscribers Newsletter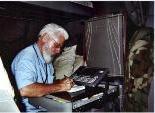 Catholicism in America: Bringing Order to a Disordered Politics.
Is Catholicism in America to be increasingly relegated to discredited "Outsider" minority status, or might it actually restore Good Social Order?
Vic Biorseth, Sunday, November 27, 2016
https://www.catholicamericanthinker.com/
The American social slide out of order and into disorder is not irreversible and not inevitable and not dooming of the nation or of the religiosity of the citizenry, unless we all just stand by in silence and let it continue unopposed. If we are Catholic, we are supposed to speak up on important issues. But we don't, and that's the problem.
(Continue Reading the Whole Article at Catholicism-In-America)
Do not reply to this automatic email.
Respond the original article at: Catholicism-In-America Comments.
Find ALL articles at: The Catholic American Thinker CONTENTS.