Subscribers Newsletter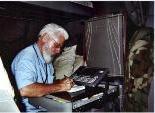 On the Steady Catholicization of Our President Trump
The Catholicization of Trump may be a natural phenomenon, the work of our Catholic First Lady Melania, or Both.
Vic Biorseth, Monday, August 17, 2020
https://www.catholicamericanthinker.com
Of course, we pray for President Trump. Back in the spring of 2019 we were praying to Catholicize Trump. Despite contrary appearances, those prayers just may be being fulfilled. Trump, the pragmatic deal maker, has a way of getting in the other guy's game, playing the game by the other guy's rules, and then, in the end, beating the guy, by the guy's own rules, playing in the guy's own game.
Continue Reading at: Catholicization
Do Not Respond To This Automatic Email.
Reply to this article at Catholicization Comments
Find ALL SITE articles at: The Catholic American Thinker CONTENTS.