Subscribers Newsletter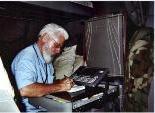 Christmas 2014: Hope is Reborn; Salvation has come into the world.
The Christmas 2014 Turning Point: The Kingdom is upon us; our King is among us.
Vic Biorseth, Thursday, December 24, 2014
https://www.catholicamericanthinker.com/
Our King is born; our Salvation is among us; our savior is here. His Word still reigns, unchanged. His enemies retreat into the shadows and the darkness.
Hope for man is reborn. Truth again is recognized. There is no evil that cannot be overcome. There is no falsehood that cannot be corrected. There is no treachery that cannot be set right. There are no illegalities that cannot be undone. There are no traitors who cannot be tried.
The God-Child coming into the world brings hope, strength, courage, peace and good will to all men on whom His favor rests.
May the infinite peace of the Christ Child enter your homes and dwell with you and yours throughout the New Year.
Seek the Truth; find the Way; live the Life; please God and live forever.

(Continue Reading at Original Source: Christmas 2014).
Do not reply to this automatic email.
Respond to this article at the actual article:
Respond to Christmas 2014.