Subscribers Newsletter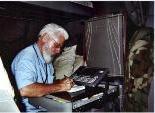 Church Militant Resistance Movement: Will you join it?
For once, a "Resistance" Grass-Roots Movement that is for Culture and not against it; for Magisterial Teaching, and against Error. (And is that already Counter-Cultural?)
Vic Biorseth, Saturday, May 06, 2017
https://www.catholicamericanthinker.com
As a contributor and participant wannabe, I went looking for a Cincinnati Archdiocese "Cell" of the new and building Church Militant Resistance Movement, and I didn't find one. If there is one, it's hiding. Can't find it on Google, Facebook or Twitter. I'm not real astute with social media, but even with my limited talents, that's a pretty specific thing to search for.
Continue Reading at: Church-Militant-Resistance
Do Not Respond To This Automatic Email.
Reply to this article at Church-Militant-Resistance Comments.
Find ALL SITE articles at: The Catholic American Thinker CONTENTS.