Subscribers Newsletter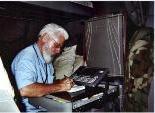 Cardinal Dolan's Church of Sodomy: taking apart New York Catholicism from the top.
Cardinal Dolan is doing to New York Catholicism exactly what Comrade President Obama (peace be upon him) is doing to Constitutional America.
Witnessing official Catholic blessing of abomination and the systematic elimination of formerly blessed tradition, liturgy and proper catechesis.
Vic Biorseth, Tuesday, June 17, 2014
https://www.catholicamericanthinker.com/
I know how much Cardinal Dolan loves sodomy. And by now everyone should recognize his complete lack of spiritual faith and belief in the True Presence in the Eucharist. But the fact that he can be so open and obvious about it, and get away with it, points to a potentially deadly serious problem inside the whole Catholic Church.

(Continue Reading at Original Source: Church of Sodomy).
Do not reply to this automatic email.
Respond to this article at the actual article:
Respond to Religion in Culture