Subscribers Newsletter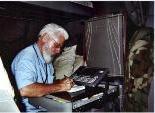 The Coexistence Lunacy.
All the Coexistence Nuts, inviting, welcoming, protecting and blessing their own future murderers. (And ours.)
Vic Biorseth, Tuesday, June 06, 2017
https://www.catholicamericanthinker.com
You've seen all the variations of the "Coexist" bumper stickers all over the place. If ever there was a sign of educationally-induced suicidal stupidity, this is it. It always includes a symbol for Islam, and it sometimes includes a symbol for Marxism in some form. Which means cultural suicide as well as individual suicide. But the people driving the cars with these stickers on them aren't smart enough to figure it out. They have been rendered stupid, most of them, hopelessly so.
Continue Reading at: Coexistence
Do Not Respond To This Automatic Email.
Reply to this article at Coexistence Comments
Find ALL SITE articles at: The Catholic American Thinker CONTENTS.