Subscribers Newsletter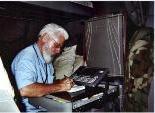 Is America's now Boiling and Roiling Cold Civil War about to turn Hot?
Rush is right; we are in a Cold Civil War. It is Constitutional America versus "Globalism": Marxism's New Super-Socialism.
Vic Biorseth, Wednesday, October 02, 2019
https://www.catholicamericanthinker.com
Once again, Rush Limbaugh hit the nail on the head. Cold Civil War is the name he gives to a massive, well orchestrated, ongoing attempted social revolution and an ongoing treacherous silent-coup, masquerading and hiding under the title of "politics-as-usual".
Openly charging the President and his supporters with doing exactly what what they themselves are doing: Politically cheating, taking over and weaponizing the whole federal bureaucracy, illegally corrupting the electoral process while demonizing and trying to criminalize their own political opposition.
Continue Reading at: Cold-Civil-War
Do Not Respond To This Automatic Email.
Reply to this article at Cold-Civil-War Comments
Find ALL SITE articles at: The Catholic American Thinker CONTENTS.