Subscribers Newsletter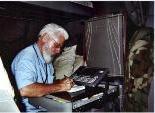 On Concupiscence, Time and Prayer
"Idle Time is the Devil's Playground" doesn't suggest all work and no rest or recreation. It suggests using Prayer to steal time from the Devil.
Vic Biorseth, Monday, July 09, 2018
https://www.catholicamericanthinker.com

Saint Jerome wrote "fac et aliquid operis, ut semper te diabolus inveniat occupatum", which comes down to us today as most often roughly translated to be "Idle hands are the Devil's playground", or, "an idle brain is the Devil's workshop". It relates to spare time, and to the fact of Concupiscence.

Continue Reading at: Concupiscence-Time-Prayer
Do Not Respond To This Automatic Email.
Reply to this article at Concupiscence-Time-Prayer Comments
Find ALL SITE articles at: The Catholic American Thinker CONTENTS.