Subscribers Newsletter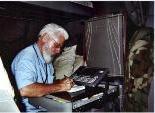 Conservatism is now so divided and splintered as to be a meaningless term.
When everyone in America who is not a Marxist is a Conservative, there is no such thing as Conservatism.
Vic Biorseth, Friday, March 25, 2016
https://www.catholicamericanthinker.com/
It is Good Friday; the day He suffered and died to redeem us; to purchase us, at a great price. That most of America is largely unaware of the importance of this day, and that most who are aware of it don't give it much thought, or any time at all, tells us that America is largely not Conservative any more. For Christian faith is tightly woven into old time American Conservatism. I would say, inseparably so.
(Continue Reading the Whole Article at Conservatism)
Do not reply to this automatic email.
Respond the original article at: Conservatism Comments.
Find ALL articles at: The Catholic American Thinker CONTENTS.