Subscribers Newsletter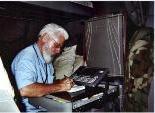 America's Constitutional Redemption, through Presidential Action Alone.
Jeff Sessions could get out from under his Recusal, Congress could have "Repeal And Replace" taken out of their incompetent hands, and the Trump Agenda could actually take off. If.
Vic Biorseth, Thursday, July 27, 2017
https://www.catholicamericanthinker.com

If is the key word here. These things will only happen if President Trump makes them happen. The whole key to making America great again is to get America back under her own Constitution again. To reestablish the American national sense that the Constitution is the Supreme Law Of The Land, and not to be violated, and not to be trifled with.

President Trump is already moving in that direction, whether instinctively or by plan, I don't know, but he, and he alone, is acting to restore Constitutional America, which is to say, Great America. When America was Great, she was Constitutional. When she was the Greatest, she was the most Constitutional.

Continue Reading at: Constitutional-Redemption
Do Not Respond To This Automatic Email.
Reply to this article at Constitutional-Redemption Comments
Find ALL SITE articles at: The Catholic American Thinker CONTENTS.