Subscribers Newsletter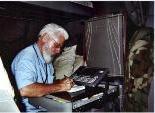 On the Criminal Clerics of the Secret Catholic Crime Family.
If anything in America cried out for a RICO investigation (besides the current corrupted Justice Department and FBI itself) it would be the Criminal Clerics forming the Homosexual Cabal now running the Catholic Hierarchy.
Vic Biorseth, Monday, August 27, 2018
https://www.catholicamericanthinker.com

When organized, conspiratorial criminal activity crosses state lines, as do all the organized sexual abuse crimes, predominantly of a homosexual nature, committed by Catholic Clerics of all ranks and systematically covered-up by them, the situation calls for a RICO investigation.

As a matter of fact, when such organized, conspiratorial crime activity crosses national lines, it calls for INTERPOL to get involved. Especially now that it so clearly traces all the way to the Vatican.

Continue Reading at: Criminal-Clerics
Do Not Respond To This Automatic Email.
Reply to this article at Criminal-Clerics Comments
Find ALL SITE articles at: The Catholic American Thinker CONTENTS.