Subscribers Newsletter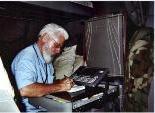 The Crony Capitalists who enrich the Capitalist Communists in our government.
Crony Capitalists buy the Politicians who favor them with subsidies and favored tax breaks, and keep raising taxes to get richer and richer and richer.
Vic Biorseth, Tuesday, February 16, 2016
https://www.catholicamericanthinker.com/
The corruption in our government appears to be complete. One Party is overtly Marxist and the other is covertly Marxist, whether all of them know what they are or not. We have already described the secretly Capitalist Communists populating America's Marxocrat Party. This is to describe the "Crony" businessmen and tycoons who practically own them.
(Continue Reading the Whole Article at Crony-Capitalists)
Do not reply to this automatic email.
Respond the original article at: Crony-Capitalists Comments.
Find ALL articles at: The Catholic American Thinker CONTENTS.