Subscribers Newsletter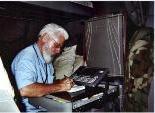 Crony-Catholicism? Really? The USCCB is advancing Obamunism?
Say it ain't so, Joe! It's bad enough that we now have so many Marxified Bishops, but now they actually act against the faith?
Vic Biorseth, Saturday, November 21, 2015
https://www.catholicamericanthinker.com/
This is not the first time we have spoken of Crony-Catholicism; but it is the first time we have seen evidence of UCCB intention to cooperate with the Obama Administration in bringing America down, advancing Marxism at the expense of the Constitution, and even in the advance of Islam in America at the expense of Christianity. In Lucifer and the CCHD we talked about how our USCCB is funneling our charitable contributions, from CCHD and from CRS, to fund sins from abortion to contraception. Now, we see that they are also funding and providing physical support and facilities to feed and grow the criminal alien population here, including the Moslem population.

(Continue Reading at Original Source: Crony-Catholicism.).
Do not reply to this automatic email.
Respond to this article at the actual article:
Respond to Crony-Catholicism..
Find ALL articles at: The Catholic American Thinker CONTENTS.