Subscribers Newsletter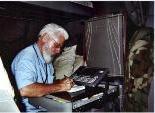 The Culture of Death always wears a false but alluringly innocent smiley face.
The Culture of Death, where Madam Hillary loves Scripture, and your Living Will won't necessarily kill you.
Vic Biorseth, Thursday, June 19, 2014
https://www.catholicamericanthinker.com/
Where is truth to be found today? It seems everywhere we look, everything is wearing some sort of false facade, some sort of camouflage, in a purposeful distortion of the true picture. Sins against God and perversions of nature once upon a time demanded our "tolerance" toward them. Now, these same sins against God and perversions of nature, having gained our tolerance, are absolutely intolerant of us. God and nature are now predominantly not tolerated in our culture. A complete reversal of order.

(Continue Reading at Original Source: Culture Of Death).
Do not reply to this automatic email.
Respond to this article at the actual article:
Respond to Religion in Culture