Subscribers Newsletter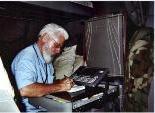 Cut DOI (Department Of Interior) with a meat axe.
We can easily eliminate ninety percent of Interior bureaucracy when we cut DOI.
Vic Biorseth, OWM; Saturday, October 12, 2013
https://www.catholicamericanthinker.com
There is nothing DOI does that cannot be done better by American Indians, States or the Private Sector. Cutting DOI would be a major cut in spending, a major return to Constitutionalism and a major blow for American citizen liberty.


(Read the Original Article at Cut DOI.)



Do not reply to this automatic email.
Respond to this article at the link below:
Cut DOI
This article and comments may be found on the web site at the link below:
https://www.catholicamericanthinker.com