Subscribers Newsletter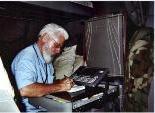 Generational Degradation + Deep State Spies = Deep Doo-Doo.
Trump's America is in Deep Doo Doo. All the evil tentacles of Cultural Marxism are strangling truth, knowledge, morality, faith and reason, while Deep State Spies attack Trump Himself.
Vic Biorseth, Saturday, October 07, 2017
https://www.catholicamericanthinker.com

In Farewell America we painted a glum picture of the future of the Church, the future of America and the future of the world as we saw it. This was before Trump was elected, and before the Dubia or the Correction were issued. Now, we have President Trump standing and currently winning against the forces of evil inside the American government, and we have Catholic champions of the Truth issuing warnings and corrections of heresy to what appears to be a heretical, weak and unresponsive Pope, potentially leading to the deposing of a Pope.

Continue Reading at: Deep-Doo-Doo
Do Not Respond To This Automatic Email.
Reply to this article at Deep-Doo-Doo Comments
Find ALL SITE articles at: The Catholic American Thinker CONTENTS.