Subscribers Newsletter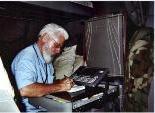 It is unrecognized Deep Penetrated Falsehood that is degrading us all.
Socially accepted deep penetrated falsehoods, under the guise of "Social Progress", act to eliminate distinct human cultures.
Vic Biorseth, Wednesday, December 27, 2017
https://www.catholicamericanthinker.com

We all have been and are being purposely formally educated in falsehoods. All that we have all been taught to have been historical steps in human Progress were actually steps in cultural Regression. (See Cultural Progressive Regression.) Science, Medicine, Psychology, History, Philosophy, Politics, Religion, Journalism, Entertainment, the Arts, and especially Social and Cultural Studies have all been Commandeered by Cultural Marxism. And Cultural Marxism uses them all to seduce and induce us into voluntarily cooperating in the loss of our own immortal souls, and in the slow destruction of all recognizable human civilization.

Continue Reading at: Deep-Penetrated-Falsehood
Do Not Respond To This Automatic Email.
Reply to this article at Deep-Penetrated-Falsehood Comments
Find ALL SITE articles at: The Catholic American Thinker CONTENTS.