Subscribers Newsletter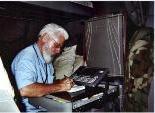 Colluding Deep State Liars of Congress, Federal Agencies and News Media.
On the lies and disinformation put forth as truth by all of our Organized Deep State Liars.
Vic Biorseth, Friday, December 01, 2017
https://www.catholicamericanthinker.com

Don't you just get sick of the lies after awhile? We get sick of writing about them and revealing them, but they just keep coming. Even old ones, long ago exposed as lies, just keep getting re-lied, by old, long recognized liars, and by new liars just entering the arena.

Continue Reading at: Deep-State-Liars
Do Not Respond To This Automatic Email.
Reply to this article at Deep-State-Liars Comments
Find ALL SITE articles at: The Catholic American Thinker CONTENTS.