Subscribers Newsletter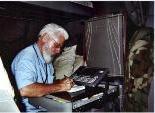 The Confederate Flag is also the Democrat Party Flag. Surprise.
It's the Democrat Party Flag. "Democrat" is Synonymous with "Confederate", and should be used interchangeably.
Vic Biorseth, Tuesday, June 23, 2015
https://www.catholicamericanthinker.com/
The Anti-Equality, Pro-Slavery, Anti-American Democrat Party.
The current Marxocrat Party is just the latest version of the original Democrat Party. When Marxocrat Party officials and spokesmen, or their Mainstream Media Journalists, or their Comedians and Celebrities say that the Democrat Party Flag is a racist emblem, we should take their word for it. They should know; it's their flag. They invented it.

(Continue Reading at Original Source: Democrat Party Flag).
Do not reply to this automatic email.
Respond to this article at the actual article:
Respond to Democrat Party Flag.
Find related articles at: The Absolute Stupidassism Pages.
Find ALL articles at: The Catholic American Thinker CONTENTS.