Subscribers Newsletter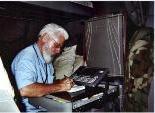 Disagreeing with Rush on motivation of New Republicrat Trumpists.
Establishment House and Senate Republicrats, including Leadership, did not originally resist Trump merely because they thought the "Collusion" lie was going to bring him down. Some, yes, but most, no.
Vic Biorseth, Saturday, December 23, 2017
https://www.catholicamericanthinker.com

I've been listening to Rush a long time, and jealously so. Way back, even before I retired from real work, colleagues and friends would ask me if I watched Rush Limbaugh on TV, but I never had. I don't know if it was a time conflict or what, but I never saw Rush on TV. But all these people bringing him up to me made me wonder about him. Apparently, we were arguing the same points, because whenever I discussed politics, here would come that question again: did I watch Rush on TV?

People were somehow recognizing Rush in my words. !!!

Continue Reading at: Disagreeing-with-Rush
Do Not Respond To This Automatic Email.
Reply to this article at Disagreeing-with-Rush Comments
Find ALL SITE articles at: The Catholic American Thinker CONTENTS.