Subscribers Newsletter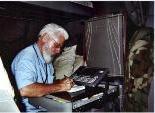 The Dividing Begins in America and the World
Evil Globalism and Multiculturalism is undoing itself, as the Global Dividing Begins with Evil clearly identifying itself in public.
Vic Biorseth, Wednesday, June 27, 2018
https://www.catholicamericanthinker.com

Popular slut-star Madonna let the cat out of the bag, calling for a "Revolution" in her speech at the Women's March, with her stupid vagina hat on her head. Some may argue that her use of the word wasn't the same as Marx's meaning in his Communist Manifesto, or that she doesn't even know about the Great Communist Lie, or even what Communism falsely claims to be. But that's just normal. It is the nature of Marxist Useful Idiots that they don't know what they're talking about. That's precisely what makes them Useful Idiots of Marxism. As long as they are fooled, and also enraged about something, they are useful.

Continue Reading at: Dividing-Begins
Do Not Respond To This Automatic Email.
Reply to this article at Dividing-Begins Comments
Find ALL SITE articles at: The Catholic American Thinker CONTENTS.