Subscribers Newsletter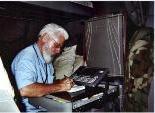 Dividing Our Church: Is That Satan's Plan?
Our Lord Jesus, the Separator, Divided His Followers out from the Jewish and Gentile Houses and nations. Is Satan now doing the same thing to the Church?
Vic Biorseth, Thursday, May 03, 2018
https://www.catholicamericanthinker.com

Writing The Evil Of Error got me thinking about this deep, continual Division we see going on all around us, mostly done in the deceptive name of Inclusion. The Dividers of Left-Liberalism and Marxism demonize exclusiveness and champion inclusiveness, multiculturalism, social-sameness and seemingly total acceptance of "Diversity", which is touted in and of itself to be a good and wondrous thing.

Continue Reading at: Dividing-Our-Church
Do Not Respond To This Automatic Email.
Reply to this article at Dividing-Our-Church Comments
Find ALL SITE articles at: The Catholic American Thinker CONTENTS.