Subscribers Newsletter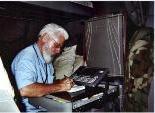 Real Truth Always Demands Division; Evil Always Demands Unity.
It's Truth v Anti-Truth; Right v Wrong; Virtue v Vice; Life v Death. Gimme that old time Division.
Vic Biorseth, Friday, January 13, 2017
https://www.catholicamericanthinker.com/
It's really very simple. It's civilized human culture versus multi-culture.
Have We The People already been made so stupid that we no longer even recognize that quite simple fact? Have we already lost our once distinct and clearly identifiable and unique American cultural identity?
(Continue Reading the Whole Article at Division)
Do not reply to this automatic email.
Respond the original article at: Division Comments.
Find ALL articles at: The Catholic American Thinker CONTENTS.